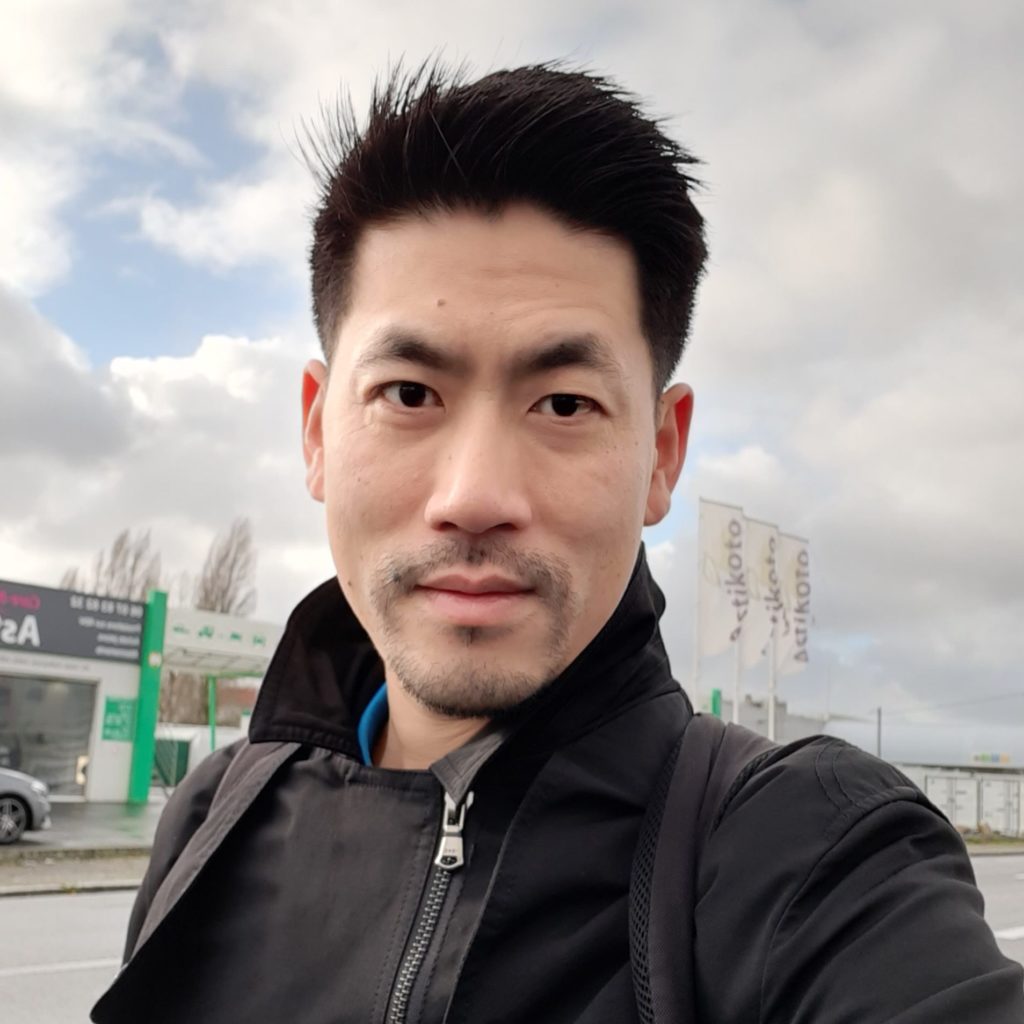 Author – Director | France
"A journey of a thousand places always begins with a step" – Lao-tzu.
1980. Born in Vietnam in Ha Tien (south of the country) and arrived in France in 1981, Sua spent his early years watching cartoons.
His mother opened a clothing store. Every Wednesday, Sua accompanies her to the store and starts to draw the Fashion. Very quickly, she became seriously ill. She's 30 years old, he's 10. Art becomes his refuge.
At the college, his teachers encourage him to participate in the Angoulême competitions where he won awards two years in a row. The comic strip will lead him to the audiovisual.
Sua entered the only high school in the department (44 – Loire Atlantique) that offers the cinema and audiovisual option. He spends the summer studying all the documents on TV sets. But during all his high school years, his teachers will never talk about audiovisual but only about cinema. 
Over the years, Sua has become fascinated by the directors Demy, Tati, Bunuel, Tarkovski, Kieslowski, Oshima. With the "3 continents" festival, he also discovered Tsai Ming Liang, Wong Kar Wai, Kiarostami, among others…
During his artistic studies in Nantes and Paris, Sua shot LOVE M. (Fiction, Drama – 5 min), THE CHIEF (Reportage – 5 min), SMOKE PERFUME (Fiction, Drama – 20 min), BEING KORRIGAN (Documentary – 10 min), , IN THE SHADOW OF THE FIG TREE (Fiction, Drama – 5 min), and ALBAN, GILDAS AND ME (Fiction, Drama – 25 min). 
A pain of living in Paris will decide him to come back to Nantes where he bought and managed for 10 years a themed cinema café: Le Clap Café. During this period, Sua continued to paint and directed two short films in 2014 and 2016.
Sua returns to Paris and participates in about ten short films as a director. At the same time, he often travels to Senegal, a country his mother introduced him to. She passed on to him a passion for this country, and became the godfather of a little boy via the NGO "Vision du monde": Ibrahima (now 13 years old). This country inspired him to make his last short film to date: NADJA (currently in post-production). 
For two years, Sua worked for the news channel Cnews as VIP host. A very enriching experience that allowed him to meet many journalists, politicians and writers. 
Very quickly, Sua develops in collaboration with Jérémie PALANQUE a first feature film about Vietnam and the introduction of AIDS treatment in the country by a French guy. A project cancelled for artistic reasons. 
With this first collaboration, Sua discovers the novel "Hunga Dunga, confession of an unapologetic hippie" by Phil POLIZATTO. He immediately suggested to Woooz Pictures to adapt it, being in contact with the Le Forestier family but also with the author of the novel. Since October 2018, Sua develops the script HIPPIE BLUE.