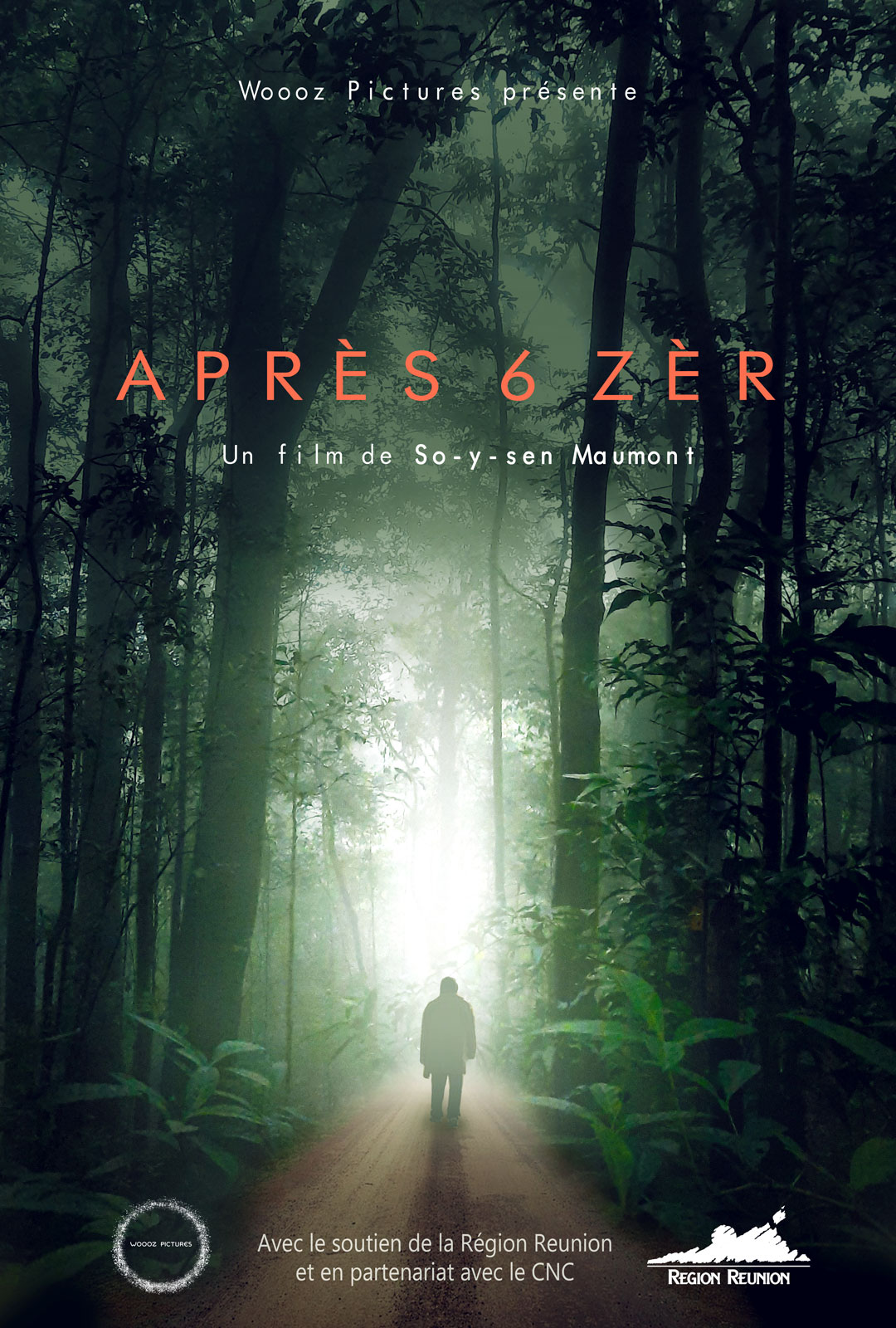 Après 6 Zèr (After 6 o'clock)
Short film – fiction
Drama, Fanstatic
Length: 20 minutes
Language: French, Créole
Shooting period: From Oct. 1st to 7th 2022
Release period: 2023
Woooz Pictures : Producer
 With the support of:

– Region Réunion – Writing support
– Region Réunion – Development support
A group of jealous rappers. A racist old yab. A greedy brother. A woman in love with his brother. They all live in Plaine des Palmistes. They don't all know each other. Yet they will have to choose whether or not to entrust their destiny into the hands of a Diviner, Monsieur CARON.
For generations, a mysterious curse has been affecting the Diviner's young boys, and the only cure is a very special offering.
Producer: Jérémie Palanque
Production manager: Philippe Malcor de Pierrefeu
DOP: Rodolphe Séraphine
1 AD: Marie Fontaine
Script: Gaëla Jaouen
Composers: Christohe Robert & Guilaume Montauban
1 AC: Bryce Denninger
Sound Engineer: Julien Verstraete
Steadycamer: Rayane Mrankodo
Head of Electricity: Eric Beullier
Makeup: Julie Malbos
Wardrobe: Prisca Sorres
Production designer: Noelle Fouque
Casting: Jeap Sivaggiani
Storyboarder: Benjamin Guéniot
Editor: Serge Payet
Colorist: Marine Hervé
VFX: Pierre Erudel
Sound Editor: Julien Gebrael
Sound mixer: Julien Verstraete
Graphist: Michael Smith
Script Doctor: Marc Lahore
In progress…
Jacqueline FARREYROL
Boris DIMITILE
Daniel LEOCADIE
Bruno HOAREAU
Aymeric MOUCOUVEIA
Annie ERUDEL
Cédric SIRIONGUE
Lucas LABORIEUX
Bruno HOAREAU dit Koko
Laure Le Rouzic
Arthur BOYER
Wilfried FOSTINO